Latest posts by Asma Rehman, LPC
(see all)
Emotional and mental health issues have no age limits, it affects all of us whether we're old or young. Recently, the discussion of mental health for youth have come to light, especially at our Grief Recovery Center. Changes in society and cultures within a community have really brought forth the increased stresses experienced by children.
Does your child have an emotional or behavioral problem that's interfering with their ability to function in school, at home, and in relationships? Here are some signs that your child may need therapy.
If your child has been suffering from emotional distress or behavioral disruptions that are interfering with their potential for success and daily activities, you are not alone as many of our experts at the Grief Recovery Center frequently helps families overcome difficult and often complicated family problems and other mental health issues. Here is what you can, as the parent, can expect when you involve your child in counseling at the Houston Grief Recovery Center:
You Have a Large Role in Therapy for Your Child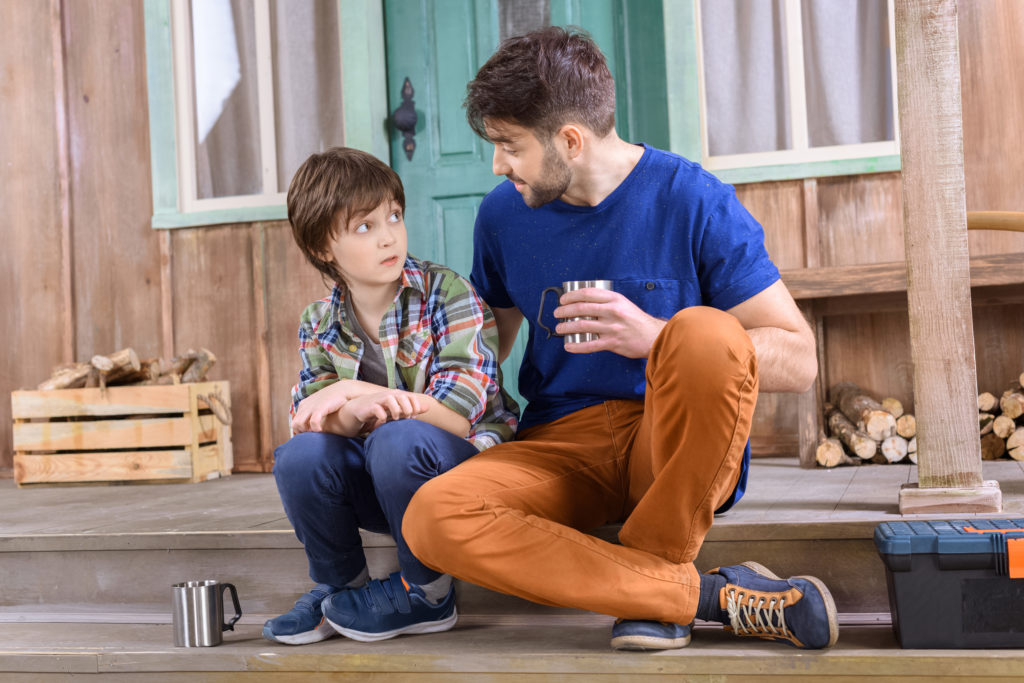 As a parent, your role as the primary caretaker is tremendously important in the treatment of your child's emotional and psychological distress. Although your child can benefit very well from individual therapy with our experts at the Grief Recovery Center, it is highly recommended that you attend all sessions with your child unless specified. This is especially the case for younger school-aged children and early teens because your child will need your presence for reassurance and feel safe.
If you are considering child counseling, you may be wondering what to expect. Teen counseling near me typically involves a trained professional working with your child to address emotional or behavioral issues. The counselor may use a variety of techniques, such as talk therapy, play therapy, or art therapy, to help your child express their feelings and work through challenges. During counseling sessions, your child may learn coping skills, communication techniques, and problem-solving strategies that can help them navigate difficult situations and build resilience. Depending on your child's needs, the counselor may also involve family members or collaborate with other healthcare providers to ensure the best possible outcomes for your child's mental health and well-being.
Family therapists expect at least one parent to be fully involved to give your child the most effective support and treatment. Our treatments at the Grief Recovery Center not only helps the child, but it also strengthens the relationship between yourself and your child. The principal goal is to help your child improve their communication skills, overcome obstacles that bring them suffering and equip your child on how to cope with stresses they have from school, at home, or with their peers. Your role just happens to be the provider of support in executing specific strategies from your counselor.
You Should Expect a Lot of Resistance Coming to Our Grief Recovery Center
Telling your child that he or she needs to see a therapist is not an easy thing. They may have a lot of anxiety and stress being told that their mom and dad need to take them to see someone in regards to their behavior. Or, your child may already seem irritable because of some difficulties they are going through such as family transitions, school conflicts, and taking control of their own emotions; regardless, kids are very sensitive to changes and seeing a stranger for these feelings of anxiousness is the last thing they want to do.
It's common to receive a lot of resistance when you talk to your children about seeing a therapist at our Grief Recovery Center in Houston, TX for the very first time. Your job, as the parent, is to help them feel reassured despite their heightened fears of not knowing what to expect, as well as encouraging your child that they aren't sick or bad kids. Even if your child is acting out and behaving out of the norm, it is important to remember that the act does not define the individual.
The Length of Support Needed May Vary
There is no definitive timeline to how long your child will need to see our therapists at the Grief Recovery Center. Depending on the issues your child is struggling with, the total number of visits required for you to see progress can be discussed during the initial interview.
Your presence and your involvement as the parent is vital in sticking to the agreed upon timeline to recovery, or having signs of progress.  When you collaborate with our professional staffs in helping your child get through the hurdles they are going through, the chances of seeing faster improvements may increase while the chances of regression may minimize.
What Can You Expect During a Session?
During the first session, your therapist at the Grief Recovery Center may take this time bonding and connect with your child so that he or she will feel comfortable being in a therapy setting. The therapist may ask you crucial questions to diagnose the challenges your child may be experiencing because most kids are initially going to have a hard time communicating where they need help the most.
During subsequent therapy sessions, your school-aged child will be engaged in a creative learning environment where they can interact with their therapist through play-based activities. Games, drawing, and role-playing scenarios will be used during a Grief Recovery Center therapy session to help your child communicate, learn coping skills, and face their fears. Our focus is on teaching your child, in a fun-filled way, lessons about their feelings and to practice mindfulness to feel calm about their situations, while also learning how to problem solve on their own.
Read: 6 Things You Should Know Before Your First Therapy Appointment
Treatments and Mental Issues for Kids at the Grief Recovery Center Is Varied
Challenges that we often see at the Grief Recovery Center in Houston, TX may include bullying, family problems, difficulties with school with conditions like ADHD, depression, anxieties, trauma-related disorders, and other disrupting behavioral disorders.
Therapy for children, just like therapy for adults, is a means of help the individual realize that they do not need to cope with their challenges alone. Our experts at the Grief Recovery Center are trained to facilitate conversations around these issues and to help the individual develop new mindsets and skill sets in overcoming their challenges.
Do You Still Have Some Concerns About Seeking Professional Help for Your Child at Our Grief Recovery Center?
It is very reasonable to feel uneasy about taking your kids to therapy. There are so much stigma and misconceptions that you are an inadequate parent if you need professional help. However, that is far from the truth because our experts can only enhance and improve the relationship between your children while giving you vital resources to improve your parenting skills. We would love to hear from you, you can contact us at the Grief Recovery Center in Houston, TX for more info today.