Work with licensed therapists to regain control over your life with Grief Recovery Center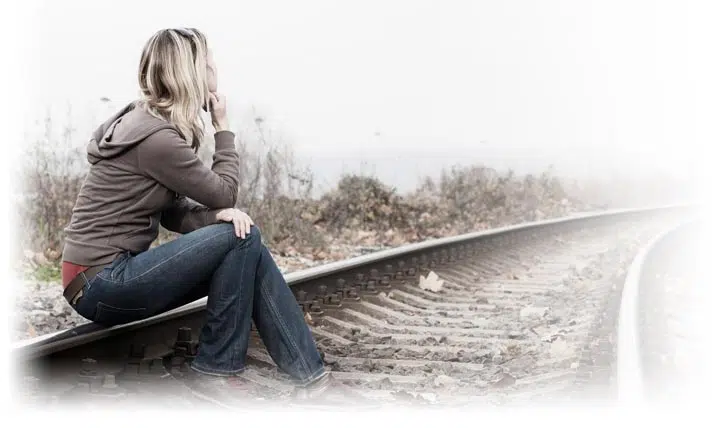 Victims of sexual abuse need a safe environment in which they can come to terms with the abuse and begin to heal from it. With the help of a sex abuse counselor patients can find relief and help in a confidential environment.
Sex abuse continues to rise across North America. It is a traumatic and life-changing event that can scar victims and leave them feeling worthless, powerless, depressed, anxious, angry, and more. These feels don't just subside on their own. It takes a lot of work to overcome such intense experiences.
Sex Abuse Therapy at Grief Recovery Center
At Grief Recovery Center, we offer sex abuse therapy services for children, adults, and families. The aim of every therapeutic session is to bring the individual back to a sense of self-worth, empowerment, and personal growth. We understand that each person is different and so our therapists offer individualized services tailored to each person's needs. We'll work with you to find the right approach to help you overcome feelings of inadequacy, sorrow, and defeat.
Sexual abuse does not just impact the person who has been abused. It can permeate into other people's lives, including parents, children, siblings, and more. Lifelong struggles with sexual abuse can impede relationships, prevent romantic relationships from being intimate, and more. Together, with our licensed therapists, victims can begin to rebuild their lives and develop a better understanding of the abuse to move forward in a positive way.
Help For Victims of Sexual Abuse
At Grief Recovery Center, we are committed to helping you navigate through a painful and traumatic experience. A sex abuse counselor in Houston, TX will work diligently to assist you in recovering from abuse whether it was a one-time incident or long-term, repeated abuse. Immediate assistance after an attack or counseling to heal trauma from years ago can prove indispensable.
If you have been abused, therapy can help you make strides in your recovery and help you begin to re-build trust. If someone you know has been abused and they confided in you, it's important to gently encourage them to seek professional help and guidance.
You don't have to let the feelings of grief and trauma take hold of your life any longer. We'll work with you to identify areas of your life that you can focus on and we'll help you grow from your experiences rather than feel trapped and alone because of them. Many victims feel like the abuse was their fault, but we'll work with you to show you why it's never your fault and how you can start to live your life again out from under the shadow of your past.
Talk to A Sex Abuse Counselor in Houston, TX
Many victims of sexual abuse feel ashamed and don't want to tell others about their experiences. However, the sooner they speak to someone, the sooner they can start to feel better. Some people don't have anyone to talk to and therapy can provide an outlet for them to express their feelings and concerns about the present and the future.
Sexual abuse can often impede life from moving forward and many victims report never feeling the same again. Therapy can help them regain their sense of self and provide closure on a situation that has left them feeling helpless.
Although sexual abuse is a traumatic and life changing experience, recovery is possible with the right support and assistance. Unfortunately, many sexual abuse cases involve close family members, and this can leave lasting trust issues in the victim's life. We'll work with victims and their families to overcome those trust issues and begin to repair their bond.
A caring therapist who is knowledgeable about rape and other forms of sexual abuse can provide the best help. Our goal is to provide the support, care, and therapy each patient needs to begin rebuilding their lives and heal from the trauma.
When you are ready to talk, we are here and ready to listen. We'll walk you through a tailored therapy session that is designed with you in mind that will help you start to feel whole again.
Contact Grief Recovery Center to Learn More
To work with a sex abuse counselor in Houston, TX contact Grief Recovery Center to schedule a phone consultation by calling us at (832) 413-2410 today. We can help you move forward with a life that is not defined by sexual abuse.