When a loved one dies, life changes in the blink of an eye. Adjusting to the emptiness that occurs can be difficult to handle. This is why so many widows, widowers, grieving family members, and friends choose to attend a grief and loss group in Houston, TX.
What is a Grief Support Group?
A grief group provides grieving family and friends in Houston, TX a place to connect with other widows or widowers in a similar experience. The therapist manages the group while the attendees emotionally support each other. They also help each other recognize and validate their feelings. Attendees, both virtual and in-person, use each other to learn about living with grief despite the empty place in their hearts.
How Does a Grief Group Work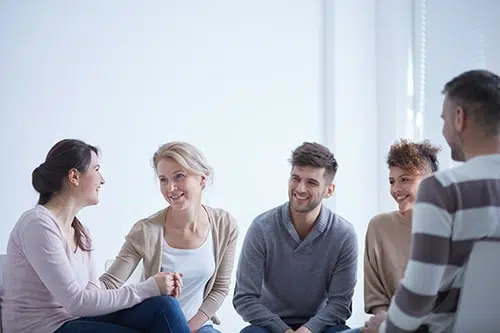 Grief groups work by providing safe spaces for those who are grieving in Houston, TX. With the guidance of a licensed therapist and a safe place, members learn to share both how to express their grief and how to help others understand what happens during the grieving process. Some grief groups meet with preset topics, while others might meet to listen to guest speakers.
By building rapport with group members, you can learn how to move through the grieving process in a safe place and, ultimately, get back to the world. Grief and loss groups offer several benefits, including:
Emotional support from other grieving family members and friends
Opportunities to grieve with others
Empathy and understanding that you are with members who care
Ways to pay respect and honor the loss of a loved one
Support while moving through the stages of grief
Learn how to cope with the changes in your life
Reestablish your purpose in your changed life
Share your feelings without fear of judgment
How Does a Group Help Bereavement
Grieving loved ones often feel that they are alone in their emotions. In general, most people do not feel comfortable talking about death, so when they experience the death of a loved one, they do not know what to do. Grief support groups provide a safe and effective place for grieving loved ones to learn how to talk about their feelings. They learn to heal and how to healthily continue with their lives.
Bereavement support groups help members understand the complexities of grief with the help of a licensed therapist. One-on-one therapy is also useful, but widows and widowers often find more relief when meeting with a group who are experiencing the same emotions.
What Can I Expect During the Support Group Meetings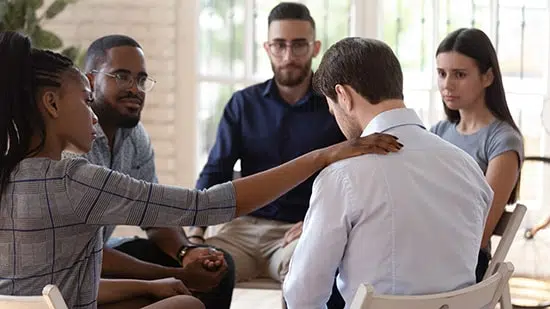 A grief loss support group offers a safe place where grieving people can share their experiences without being judged. The other members of the group listen and share learned information about how to help new members work through their feelings in a supportive way. Grieving family and friends often feel isolated, and joining a grief group offers a safe place to be with other people.
The grief group often meets in a convenient place to talk about the myths and truths associated with losing a loved one. There are patterns of grief, but they are often misunderstood. The therapist and other group members help each other understand how the process works and does not work.
Many groups are non-denominational, so members of all faiths are welcome to attend and share their experiences without worry of judgments about their faiths. In grief groups, members find that the process of grieving is the same across all boundaries. Members learn that there are different ways to grieve and that these ways are all honorable and acceptable.
In the grieving community, members help each other understand that what they are feeling is normal. Members share resources that help with coping, so you can expect to hear poems, songs, and book titles that have helped others manage their grief. You will also learn other coping and relaxation skills to use to center your body and mind when you feel yourself sliding into feelings of instability and grief.
Eventually, you feel like you are a member of a family in the grief group Houston. You might develop lasting friendships with some of the members, as you have a large part of your life in common with each other. Having a sense of community makes it easier to work through the struggles that come with grief.
Some therapists recommend that group members journal about their feelings. The therapists and other members help new members understand the power and information that comes with writing about your feelings of loss, self-change, and growth.
Is Grief Counseling Group Right For Me
If you are needing more support during your grieving process, a grief group might be exactly what you need for grief recovery. If you feel like you are isolated in your grief, a group can help you feel like you belong somewhere. Many grievers benefit from attending group meetings at a safe place like a therapy center. We also offer virtual sessions for grief groups that are open to any in the state of Texas. When you attend a grief group, you will learn about the range of emotions people feel while grieving a loved one and how to cope with the grief.