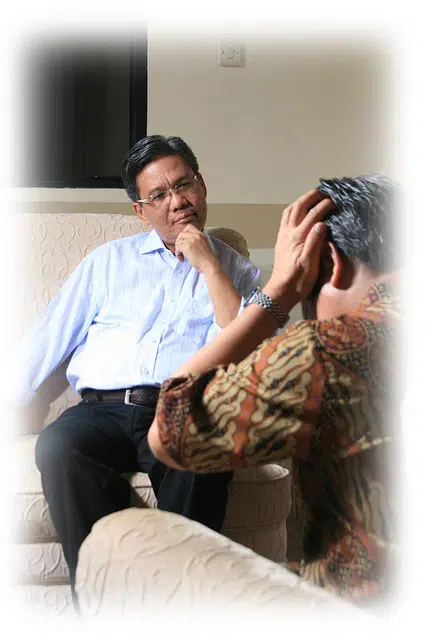 Have any of your employees experienced the tragic loss of a colleague or a family member, or have been exposed to workplace violence or traumatic incidents? Is your company or organization interested in supporting your staff by offering them the opportunity to speak with qualified mental health professionals about their concerns, worries, and challenges?
In times of traumatic incidents and crises, individuals often experience intense emotional responses that can impact their well-being. Critical Incident Stress Management (CISM) plays a crucial role in helping people navigate the recovery process after such events. In Houston, TX, CISM has become increasingly vital to addressing the mental health needs of the community and indeed the nation at large.
What is Critical Incident Stress Management?
Critical Incident Stress Management is a type of crisis intervention that aims to provide support and assistance to individuals exposed to traumatic incidents or abnormal events. It involves recognizing and understanding the intense emotional reactions and stress responses that people may exhibit following any traumatic experiences, by offering adequate support and appropriate mental health services.
CISM also emphasizes the importance of early intervention by encouraging individuals to seek help as soon as possible to minimize the long-term effects of trauma and promote healthy coping strategies.
How Critical Incident Stress Management Works
CISM approaches traumatic incidents with a comprehensive set of strategies designed to help individuals cope with the aftermath. By providing support and implementing a wide range of techniques, CISM reduces the risk of long-term emotional and psychological damage caused by trauma exposure.
If you are looking for support, our highly trained professionals work closely with employees to address their immediate needs, validate their experiences, and guide them toward resilience and healing.
The Need for CISM in Houston, TX
As a vibrant and populous city, Houston faces numerous varied crisis situations. Whether it's line-of-duty deaths among first responders, workplace shootings, hostage situations, natural disasters, significant events involving children, or actions that attract critical media attention, traumatic incidents can have a profound impact on the community. This is why the need for resources and support via critical incident peer support (CIPS) groups and qualified mental health clinicians is fundamental to ensure that Houston residents receive the assistance they need to cope with the aftermath of such traumatic incidents.
Types of Traumatic Events in Houston, TX
Line of Duty Deaths
Houston has a dedicated community of first responders who face the risk of emergencies daily in order to ensure the safety and well-being of the wider population. Line-of-duty deaths are tragic events that affect not only the fallen officer's family but also leave a lasting impact on their colleagues, the wider community, and sometimes the entire nation.
Shootings in the Workplace
Workplace shootings can cause immense panic and grief among employees. The emotional responses to such incidents can vary, and CISM plays a vital role in supporting the affected individuals and helping them navigate through the recovery process.
Hostage Situations
Hostage situations are highly stressful events for both the individuals involved and the community at large. CISM provides crucial support to those affected, addressing the immediate and long-term emotional reactions that may arise from these traumatic experiences.
Natural Disasters
Houston and some other states across the country are located in regions prone to natural disasters and face the constant threat of hurricanes, floods, and other catastrophic events. CISM offers a range of services to help individuals and communities cope with the emotional toll and gradually rebuild their lives after such incidents.
Significant Events Involving Children
Traumatic events involving children can pose unique challenges to both the young victims and the adults responsible for their care. CISM focuses on providing age-appropriate support during these distressing situations, aiming to minimize the long-term impact on the well-being of all involved – including the parents and the extended family.
Events with Excessive Media Interest
When traumatic events receive extensive media coverage, it can exacerbate the emotional reactions experienced by those directly or indirectly involved. CISM in Houston recognizes the significance of addressing the added stress caused by intense media scrutiny and offers interventions tailored to these specific circumstances.
Significant situations that affect employees
The unfortunate events that happen to employees such as robbery, critical illness, missing employee, death, etc. can be very traumatic and distressing for the employee involved and others in the same organization. CISM provides employees clarity about the traumatic event that has taken place and assists them in establishing a process for recovery.
Our Critical Incident Stress Management Services in Houston, TX
As a leading provider of Critical Incident Stress Management services in Houston and nationwide, we offer a range of support options to address the emotional and psychological needs of individuals and communities affected by traumatic incidents. Our services include:
These one-on-one sessions with licensed therapists who specialize in trauma care provide personalized support and help individuals navigate their specific emotional reactions.
Facilitated group discussions allow participants to share their experiences, process their emotions, and receive support from others who have been through similar events.
On-site Support
A team of trained professionals is available to provide immediate on-site support to individuals and organizations directly involved in traumatic incidents, ensuring they have the resources needed to cope effectively.
Peer Support Programs
Peer support initiatives connect individuals who have experienced traumatic incidents, allowing them to provide empathy, encouragement, and guidance to one another.
Resilience Training
These programs are designed to enhance individuals' resilience skills, equipping them with coping mechanisms to better manage stress reactions, and build their mental strength in the face of future incidents.
Specialized support services focus on supporting individuals who have experienced the loss of a loved one due to traumatic incidents, helping them process their grief and begin the healing process.
Navigating Trauma: Critical Incident Stress Management in Houston, TX
Critical Incident Stress Management plays a crucial role in addressing the unique challenges and emotional and psychological needs of individuals and communities affected by traumatic incidents in Houston.
By offering a wide range of mental health and support services (from individual to peer support programs) we strive to help and empower those impacted by crisis situations. Together, we can build resilience, foster healing, and provide the necessary mental health care to navigate trauma effectively.
If you are looking for Critical Incident Stress support in Houston or surrounding areas for yourself or someone you live or work with, then contact the Grief Recovery Center today.