Latest posts by Asma Rehman, LPC
(see all)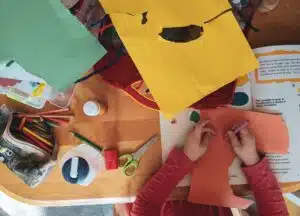 As a parent, it's natural that you want the best for your child. Sometimes, children don't have the language to let us know that something is wrong or that they need to talk to someone. That's why it can be helpful to know common signs that children show when they may need to see a therapist.
It can be scary to realize that your child needs support for their mental health. Often, we think of mental health issues as affecting adults only, but children deal with plenty of mental health issues, including anxiety, depression, obsessive-compulsive disorder, eating disorders, and trauma. As parents, it's hard to watch your child be in pain in any way. You might not know where to turn to help your child feel better.
How can child therapy help my child?
Therapy still has a stigma attached to it, but working with a therapist can be beneficial for kids. Child therapy can help your child learn how to express their emotions, find new ways to cope and soothe themselves, and build up their sense of confidence.
Remember, therapy isn't in itself a cure-all. Therapy often requires work outside of the therapy room, and with children in therapy, the work is often family focused. It can be painful for parents to think that something is wrong with their child, or that they're not meeting their child's needs in some way. To give your child the best chance of having a positive therapy experience, it's crucial for the family to be on board and willing to participate.
How is child therapy different from adult therapy?
First of all, children don't always have the same ability to express themselves as adults do. Therapy with children can include play and art, which are powerful ways to communicate feelings. It's not always easy for adults to name their feelings – it's even harder for kids, whose brains aren't fully developed yet!
Therapists who specialize in working with children often work with more than just the child, they work with the whole family.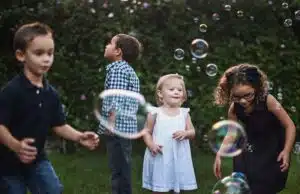 Working with a licensed family therapist will give you and your family a safe and inclusive environment to address what's going on and practice relating to each other in a new way. Therapy can also help children deal with difficult school situations, changing social circles, and practicing new skills like communication.
It can feel overwhelming to ask your parents for therapy, but we're here to help. We have a few tips for you if you're thinking of getting the help you need: How To Ask Your Parents For Therapy.
How do I know if my child needs therapy?
Kids go through phases and little moods all the time, so how do you know that your child needs the support of a therapist? There are no guaranteed signs, and you know your child best. When something is interfering with their daily functioning, it is probably time to talk to someone. If your child has experienced a traumatic event or is going through a stressful situation, working with a therapist can help them navigate their way through.
Finding the right therapist for your child can be a difficult process. Check out our blog post about: 5 Ways to Find a Child Therapist Near You, so your child can get the mental health support they need.
If you're looking for more specific signs that therapy might help your child, here are 15 signs to watch out for. Does your child show any of these signs? If so, talking to a therapist may help.
Changes in academic performance
Making comments like "I wish I wasn't here,"
Self destructive behaviors, like picking their skin
A drop in confidence or self-esteem
Excessive worrying
Isolating themselves at home or school
An increase in irritability
Excessive sadness or distress
Acting out in unusual ways, like arguing or talking back
Withdrawing from things they used to like, like sports or spending time with friends
Changes in sleep patterns and/or appetite
Expressing a feeling of hopelessness
Regressing back into bedwetting, separation anxiety, or baby talk
Talking about hurting themselves
An increase in physical symptoms, like headaches or stomach aches
If your child shows some of these signs, it doesn't mean that they definitely do or don't need to talk to a therapist. Remember, in general the rule of thumb is when something interferes with day to day life, it's time to bring in extra help.
Do you think your child is showing signs that they may need counseling? Working with a child or family therapist at our Houston counseling center can help your child to feel like their old self again. Get in touch with our office today to get started.