Latest posts by Asma Rehman, LPC
(see all)
Therapy sessions at the counseling center of Houston come in many forms. There are couple's therapy, group therapy, family therapy, as well as individual therapy. From there, these different settings for treatment are broken down even further depending on the styles and experiences of the counselors. The type of therapy and parameters for the sessions are very much dependent on the dynamics and relationship between the client and the therapist. As a client, you may be struggling with anything from life's difficult circumstances to persistent mental health issues. Today, we want to discuss the different settings, treatments, as well as expectations you can have about individual therapy  so you may have a better understanding of what type of treatment is best for you.
A trained counselor is experienced in helping individuals who feel overwhelmed and stressed out about life's circumstances. Although there is still a stigma surrounding seeking treatment for our emotional and mental problems, there are no distresses that are too minor to be treated at the Counseling Center of Houston. With Individual therapy, you will gain the confidentiality of the one-on-one working relationship you have with your therapist. A lot of the work revolves around engaging yourself in communicating and expressing your emotions and thinking to your therapist to better understand and create new strategies to develop your life. If you are still unsure, here are some of the most common examples of what our clients have come to our Counseling Center of Houston for:
Grief and Loss
As difficult as it may seem to reach out for help during the period of mourning after the loss of a loved one, it is constructive to get the insight and strategies from trained experts at the Counseling Center of Houston. Individuals wanting to recover from their grief and loss are very likely to gain substantial assistance in how to healthily grief and to grow after loss. As American writer explains grief, "Grief is in two parts. The first is a loss. The second is in the remaking of life."
Anxiety
The standard for treating anxiety is individual psychological counseling at our Counseling Center of Houston with treatments from cognitive-behavioral therapy, psychotherapies, or a combination of several therapy methods.
Read: Ways to Support Your Mental Health Between Therapy Sessions
Depression
An approach most utilized at the Counseling Center of Houston's individual therapy sessions is Psychotherapy for depression. It plays an essential role in helping our clients deal with everyday stressors because the individual is asked to communicate and talk it out with their therapist.
Alcohol and/or Drug Use and Other Addictions
Individual therapy sessions are highly recommended for clients that are having a difficult time addressing and being treated for alcohol and other substance abuses and addictions. Though many interventions for addictions may begin as family therapy at the Counseling Center of Houston. It is of utmost importance that the client develops a healthy therapeutic relationship with his or her counselor to learn accountability and the right strategies to curb their drug and alcohol abuse.
Trauma and Abuse
Here at the Counseling Center of Houston, we have a specialist that has been trained and certified to use EMDR as an approach to treating clients who have experienced trauma and abuse. This may not the only approached used. However, our clients have realized many beneficial gains from it along with a combination of other individual therapy approaches.
Food and Eating Disorders
Our specialists at the Counseling Center of Houston recognize that eating and food disorders are often associated with other underlying mental and emotional health challenges, which makes it more difficult to treat in the beginning. Once formally diagnosed during an individual therapy session, our client can then receive the necessary treatments to resolve their disorder.
Anger and Stress Management
Everyday life can create stresses and emotional ups and downs that may be difficult to cope with. At the Counseling Center of Houston, our counselors understand that the management of stress and anger requires our clients to learn to control their responses and reactions despite their emotional distress. Strategies and role-playing will be implemented to help individuals gain a better perspective as to what is appropriate socially.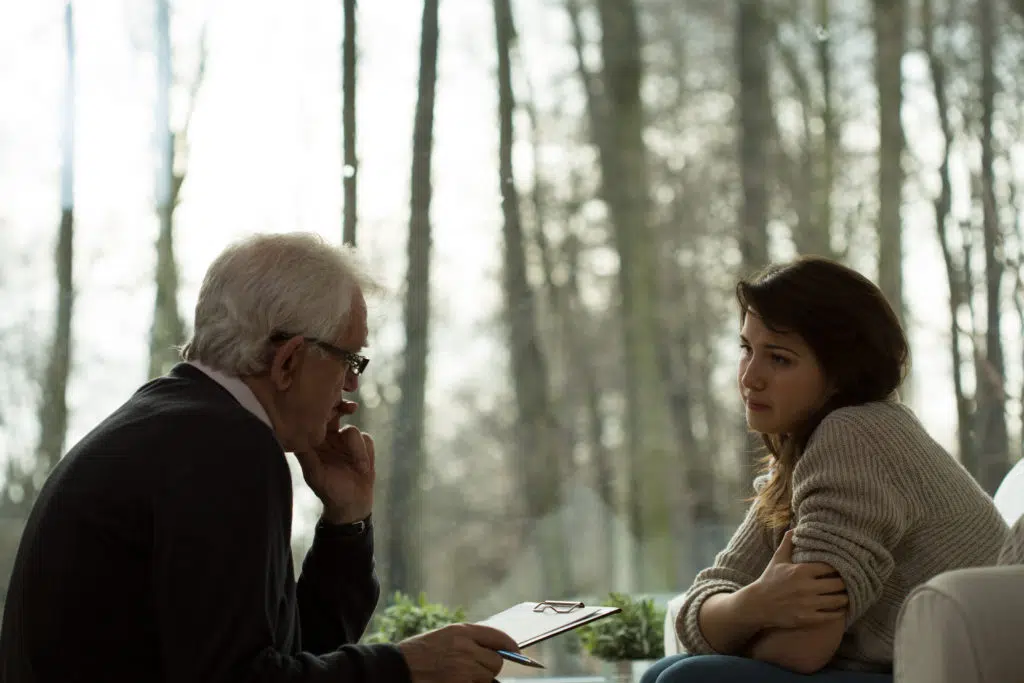 Communication and Social Skills
The focus of improving communication and social skills during individual therapy sessions centers on breaking old paradigms about how to interact with our peers and acquaintances. Clients at the Counseling Center of Houston will learn thoughtful approaches to building social skills that are long-lasting and valuable to sustaining long-term relationships.
LGBT and Sexuality Issues
The Counseling Center of Houston helps clients experiencing the challenges of gender identity, concerns related to mental health, and social stigma of living as a minority because of their sexual preferences and issues. Individual therapy sessions will broaden the coping strategies a client may need to overcome the discrimination and stress they may experience due to their romantic orientations.
Read: 7 Resources for Allies During Pride Month
Self-Esteem and Personal Growth
Our clients at the Counseling Center of Houston have also utilized individual therapy as a source of increasing their self-esteem and grow emotionally and personally. Counseling and therapy sessions that focus on personal growth is designed to allow our clients to reach their optimal level of living. It is more of a preventative measure than treatment for the individual and aims to help the individual become more productive and find more satisfaction out of their life.
What Can You Expect at the Counseling Center of Houston?
The bottom line is that our counselors will conduct individual therapy sessions to help our clients learn to make positive changes in their lives. By identifying detrimental habits and negative beliefs that can prevent one from moving forward, our therapist and our clients will work on replacing old habits with new ones. Clients will be equipped with new skills and mindsets to overcome stressors and potential future problems. If you need help in any of these areas, please don't hesitate to contact us at the Grief Recovery Center in Houston, TX for more info today.