Latest posts by Asma Rehman, LPC
(see all)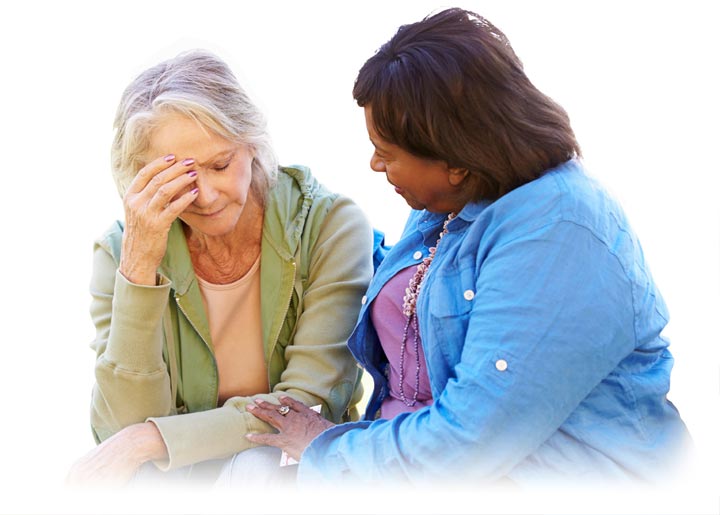 Experiencing the feelings of loss can be a lonely road to trek on your own without counseling. Many of grief therapists can agree, many of their consultations deal with illnesses that are ultimately caused by weakgrief recoveries as a result of coping with loss. Surprisingly, however, there are very few who seek the help needed to deal with their grief. So, why don't more people get help? There are many valid reasons for individuals experiencing loss to overlook their mental health or disguise their grieving thoughts and behaviors. These include fear, shame, distrust, and mostly a misunderstanding and unawareness of how counseling can ease their grief recovery with intentional directions. Let us look at some healthy ways in which grief counseling in our Houston Grief Recovery Programs has assisted individuals in their journeys through loss.
Is shame holding you back from living a full and authentic life? Our blog post, "How to Cope With Shame," is here to guide you towards liberation. Shame has a way of undermining our confidence and stifling our true potential. In this article, we share empowering strategies, practical exercises, and inspiring stories to help you dismantle shame's barriers and cultivate a deep sense of self-love and acceptance.
Helping You Understand Loss and Grief Recovery
Loss can elicit a broad range of emotions that is conflicting and varied in expression. It causes grief as a reaction which can look different in every griever. Loss can encompass profound feelings of sadness, as well as blind and uninhibited anger. The process of how a person may experience those ranges of emotions varies. It depends on the person's beliefs, the significance of the loss, the relationship to the loss itself, and the person's previous experiences with loss. There are no exceptions to who may experience grief, but the typical types of loss that causes pain can include job losses, the birth of a baby, professional loss, retiring from one's profession, moving, separations, and death. Grief and loss can contribute to physical and psychological illnesses that often go unrecognized. There is always an underlying pattern to the grieving. If recognized, the grieving pattern can be treated instead of being prolonged or exaggerated. Useful grief work is achievable, our authorized Houston grief counselors agree that problems in mourning can be anticipated and prevented with the help of counseling. With the encouragement and understanding of a therapist, grief for the loss can be managed and facilitated healthily.
Recommended Reading: What Does Individual Therapy Treat at the Counseling Center
Components of Grief Recovery
The grief from loss can affect us in varied ways. It can disrupt how we live our daily lives psychologically, emotionally, physically, and spiritually. Regardless of the unpredictability of how grief can create chaos and disorder to our wellbeing, grief has several components that we can expect through our journey to grief recovery.
There is the physical component where most sufferers of grief understand, which is a general sense of exhaustion and incapacity. Physical sensations which include dry mouth, tightness, and shortness of breath are common components of grief. As well as an overwhelming and crushing feeling of the body.
The next is the emotional portion of grief, which can be hard to describe and understand at first. Shock and numbness often overpower all other emotions, in the beginning; it may take some time before you can contemplate the different feelings you may experience. These mixed feelings include frustration, anger, depression, and guilt. Working through these emotions is very important in how you heal through your grief recovery process.
Recommended Reading: The Top 7 Benefits of Group Therapy

Another component of grief is how you react, or your behavioral reaction to loss. Crying is the most recognized behavior of despair. A loss can undoubtedly elicit bouts of crying that may be hard to end. Other behavioral exhibitions of grief are a person's appetite, sleeping patterns, and retreating from their social interactions.
The last is the cognitive component to grief, where a grieving individual may encounter experiences where they think that they may have gone crazy. Hallucinations, emptiness in one's spirit, loss of logical reasoning, and preoccupation or absence of the mind may cause the grieving person to feel completely out of touch with reality.
Not all the components of the grief recovery process are necessarily experienced by every griever. Every person experiences grief in different ways. However, a grieving person should take caution for the potential for grief to grow into full clinical depression. There is also a potential for dependence on substances such as alcohol and drugs. Grief counseling can ease the experience of grief. However, a grieving individual may experience relapses of all of the components explained above. It may take a lot of work and perseverance to reorganize your life to some semblance to what it used to be.
While each bereaved person's experience will be different, these tips will give you ideas for how to help them feel heard and supported: What Not to Say to Someone Who's Grieving (& What You Can Say Instead)
Therapy for Grief Recovery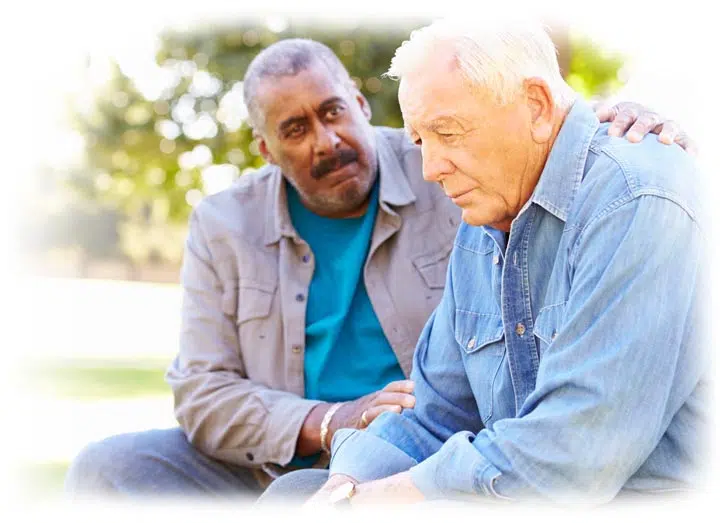 Grief is a very personal journey. As such, it may be challenging to accept and understand the need to seek help. Some people may be able to pull through with minimal assistance through strong networks and support from family and friends. However, as grief comes in diverse ranges, a qualified grief recovery counselor should be consulted on some behaviors and emotional distress that incites concern. Therapy is a means to learn how to cope with the loss. A counselor trained in grief counseling can help you understand the stressors associated with the loss while teaching you special techniques to overcome the grief you experience.
A family therapist, educated in grief recovery, can help tailor fit a treatment for you. It involves relaxation and meditation methods to meet the specific needs you may have to process grief. The qualified mental health professional may offer individual as well as group therapy sessions. Successful treatment strategies include the sharing of emotions and thoughts through the recovery process with others going through the same experience.
Conclusion
Counseling can help you through a healthy grief recovery through learning acceptance of the reality of the loss. In a non-threatening manner, you can work through the pain of grief. There is a plan for you to learn to adjust to life without the object of your longing and yearning. After structured practices of grief recovery strategies, you can learn to maintain a connection with your loss while moving forward with your life. These are the carefully planned out phases of grief recovery that you will get assistance in with a counselor. No one can truly understand or fathom the experience of your loss. But, you can still come out stronger on the other end with the help of the Grief Recovery Center in Houston, TX. You can contact us for more info today.