Latest posts by Asma Rehman, LPC
(see all)
With the holiday season in full swing, sometimes this time of year can be a tough period for individuals in the midst of their grief recovery. If you have recently experienced the loss of someone close, it may be a much dreaded time as you try to navigate through what's supposed to be a joyous time of the year.
Many of us are looking forward to spending more time with family and friends to celebrate and carry out family traditions. But, for those of us going through different circumstances in our lives where you are going through the healing process, the holidays can be a confusing time. Everyone experiences grief from time to time, but our grief recovery process can differ very significantly.
If you are searching for some guidance as to how you can best navigate your grief recovery during the holidays, here are a few of our recommended strategies:
Be Open to Express Your Needs and Emotions
Expressing your emotions about the loss of a loved one may seem scary, but by opening up, you will be better able to work through the changes you are going through with the help of those who care about you. Don't be afraid to tell others how you are doing and feeling; the act of sharing your grief will open up conversations to mutual understanding. You may be surprised at how other family members may be sharing the same complex emotions as you during the holiday season.
Mourning on your own, or keeping the pain you feel to yourself is not only unhealthy, but it isolates you from friends and loved ones who care about your wellbeing. You do not need to feel obliged to join into the holiday festivities, but you do need to voice this to those around you. Express your needs clearly, and if that's opting out of decorating, cooking, or hosting, let others know and be honest with them.
Stay Tight With Your Support Network
During your grieving process, it may be easier just to choose alone time than to put yourself out there in the midst of the hustle and bustle of the holiday season. However, this may not necessarily be the best strategy for a healthy grief recovery process.
Recognize that if you are coping with loss during the holiday season, you are most likely not alone in your grief and there is a community around you that genuinely care for you. Your family and friends are willing to listen and understand your feelings during this time. If you feel that your close friends and relatives can't relate, seek bereavement support groups with those who genuinely are experiencing the same grief as you during the holidays. Reach out and be with people who will support you and understand your pain, and make it a priority not to be alone for the entirety of the holidays.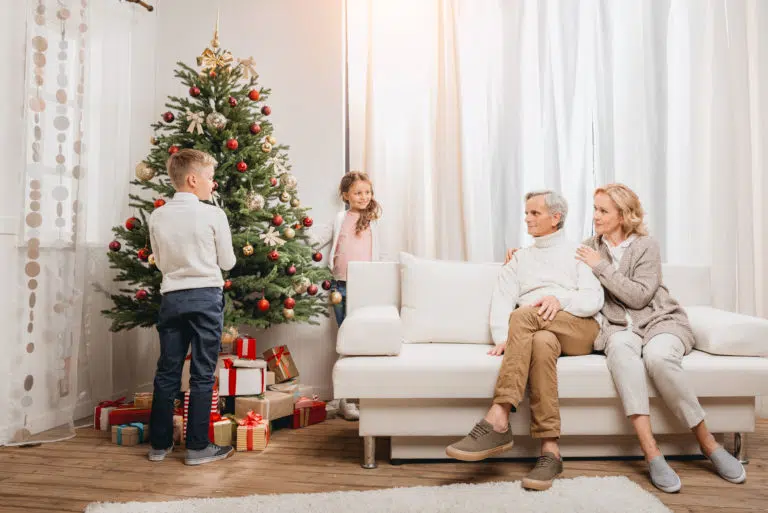 Start New Traditions and Rituals
Holiday traditions and rituals are demanding activities to be a part of with the loss of a loved one. Whether your loved one was the go-to person to pick out the Christmas tree, or they bake the most amazing Christmas cookies, holiday traditions, can make the season all the harder to bear.
With the loss of our loved one, making changes in our life can be very difficult. By creating new traditions and rituals, we can ease the transition into our new life while preserving the old bonds we had before our loss. By going forward with new routines, you can commemorate favorite memories you have of the loved one you lost while creating new memories. Whether these new rituals and traditions you created bring you comfort, you do not need to continue them. Remember, a part of the grief recovery process is to explore new traditions and opportunities.
Read: New Year's Resolutions Recommendations From a Therapist

Self-Care at the Top of Your Priority List
The holiday season can be a stressful time of the year. It is especially demanding of someone going through a bereavement process because of a recent loss. The best thing to do is to look to your support group, friends, and family to delegate tasks and responsibilities. The priority is to emphasize on self-care this holiday, especially if the anxiety over the holidays is too much to bear. Look for professional assistance if you get overwhelmed – you do not have to put on a game-face just for the holidays.
Be intentional about your health by eating balanced meals and staying rested, as your physical health can affect your mental and emotional health during times of mourning. Avoid alcohol and medications, if possible, take time out for yourself instead in your grief recovery process. You can:
Find meaningful ways to share memories with other members of your family and friends.
Take part in physical exercises to manage your emotions.
Commit to schedule personal time to be alone and reflect.
Plan ahead as to what the days leading up to the holidays will look like so you have an idea of what to expect.
Start the new year off right with therapy! Take the time to reflect and reassess your goals and priorities while learning how to tackle any obstacles ahead. Here are 6 Reasons to Start Therapy in the New Year: increased self-awareness and personal growth, improved communication and relationships, increased emotional intelligence, better coping skills, increased resilience, and improved mental health.
Be Aware Of Emotional Distresses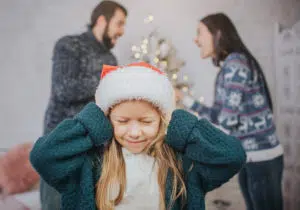 A grief recovery process doesn't have a starting and finish line; it is a spectrum process where no two individuals may share the same ways of grieving. As such, there should not be any shame or guilt to how you mourn the loss of your loved one. By understanding this, you can come to accept the fact that your loss will remain with you forever, but that doesn't mean that you have to feel the pain of the loss forever.
Allow yourself the time and space to recover your way, and give yourself the room for emotionally distressful moments. Be watchful of any triggers that can cause you intense emotions of longing, such seeing a Christmas ornament that was cherished by your loved one. Be prepared physically, emotionally, and mentally for ambushes on your feelings. If you need some guidance on how to overcome emotional distresses, you can contact a family therapist for help.
Want to get more advice on how to navigate your grief recovery during the holidays? You can contact our licensed therapists at the Grief Recovery Center in Houston, TX for more info today.