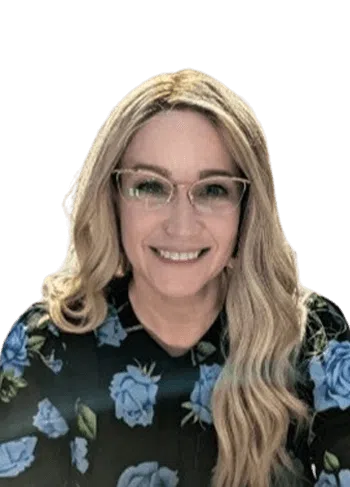 Licensed Clinical Social Worker
Does life feel overwhelming, stressful, or uncertain? Do you feel hopeless or helpless? Have you experienced a loss and need a helping hand to guide you through it? The past few years have brought changes, losses, and traumas to us all- both individual and collective. Through my own experiences with loss, I know that your world is forever changed. Grief is complicated and, unfortunately, it doesn't follow a linear path. Loss is a universal human experience, and it will touch each of us over the course of life. Though, we cannot go back to a time before a loss, we can move forward to a place of peace and healing.
As a Licensed Clinical Social Worker, I am here to help. In addition to grief and loss, I have experience treating depression, anxiety, trauma, relationships and family conflicts, and life transitions. I have worked with a wide variety of individuals and groups, adults and adolescents. My background in Women's/Gender Studies informs my work as a therapist and I approach my clients with an open mind and an open heart.
I truly believe that the relationship between the client and the therapist is paramount to creating lasting growth and change in therapy. I provide a space where you can feel safe exploring any issues without judgment. I incorporate a variety of different techniques and modalities to form a holistic treatment plan. Most importantly, I will meet you where you are and follow your lead. We will work together to help you navigate challenges and live your best life.
When scheduling an appointment, please ask for Sari Gilinsky.