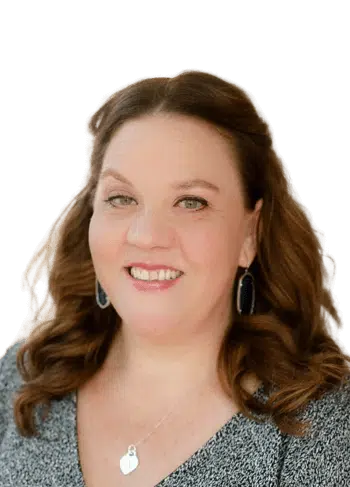 Licensed Professional Counselor – Supervisor
Certifications and/or training: Eye Movement Desensitization and Reprocessing (EMDR), Gottman Level 1 and CBT-I&N (Cognitive Behavioral Therapy for Insomnia and Nightmares).
"The only way out is through." Robert Frost's prophetic quote is a beautiful metaphor for the healing process of emotional pain. Having someone that can sit with you in your darkest moments, and listen, without judgment can be so powerful to the healing process.
As a counselor, my passion is helping people through this process. Using trauma-informed approaches and interventions, I seek to work collaboratively in meeting their goals- big or small. Using counseling theories including Adaptive Processing Theory, Polyvagal Theory, and Reality Therapy, I seek to help my clients understand the ways in which their negative experiences have impacted their minds, heart, body, and spirit. As a clinical supervisor, I work with students, associates, and colleagues to practice and lead in a trauma-informed manner.
I am a Licensed Professional Counselor Supervisor with 11 years of clinical experience and 8 years of supervision experience. I also have 8 years of clinical leadership. My previous clinical experience includes working with complex trauma, grief, bereavement, crisis, family conflict, divorce, homelessness, substance abuse, sexual abuse, intimate partner/family violence, major mental health issues, critical incident repose/debriefings, and suicide survival, and other life challenges. I have extensive experience and training in complex trauma modalities that include EMDR and CBT-I&N (for insomnia and nightmares). As a counseling leader, I have provided many trainings on the impact of domestic violence on children and organizations, suicide loss, and employee incident response. I have experience in working with adults, couples, group therapy, first responders, veterans, clients mandated by CPS, multidisciplinary court teams, and organizations.
I am grateful to be a member of the Grief Recovery Center family of counselors who are genuinely committed to the healing process. I would love the opportunity to meet with you to discuss how we can work together to meet your needs and goals.
When scheduling an appointment, please ask for Cortnee Wright.