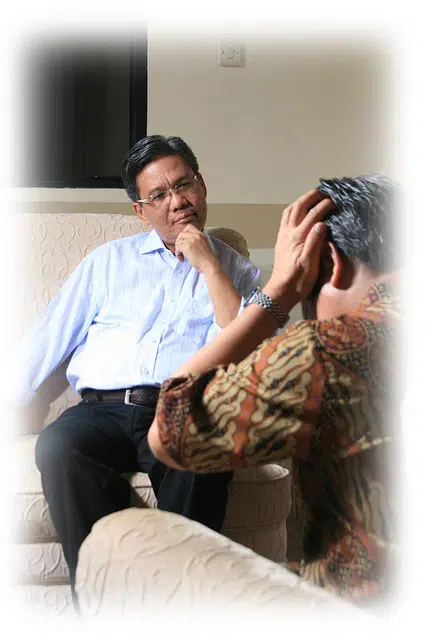 What is On-Site Debriefing?
Is your company or organization looking for on-site support for your employees? Have your employees experienced the death of a fellow employee? Have they been exposed to workplace violence or traumatic incidents? Do you want to be able to offer your employees the chance to talk to someone about their concerns, worries, and struggles? On-site debriefing might be the answer for you. On-site debriefing involves a professionally trained and licensed therapist visiting your office to meet with employees. Employees can be given the opportunity to discuss their issues or concerns with a licensed therapist.
Like other Employee Assistance Program (EAP) services, on-site debriefing can help employees overcome obstacles and barriers that may affect their career, as well as help them manage emotions and thoughts during times of great turmoil.
What are the Benefits of On-Site Debriefing?
There are multiple benefits of having on-site debriefing for your employees. One benefit is that you can show your employees that you care about their well-being and their ability to do their jobs in a robust way. Another benefit is that employees will feel supported on a regular basis and will be more open to discussing their concerns with management with the help and guidance of a licensed therapist. Human Resource departments all over the world are utilizing workplace support like on-site debriefing to ensure workplace wellness and productivity. When employees are distracted by life's problems or are feeling overwhelmed with their jobs, they cannot perform at peak condition.
Workplace support can help reduce stressors and help employees get back to doing a job well done. What's more, should a tragedy or critical incident occur at work, on-site debriefing can help employees recover faster and better to return to work than if on-site debriefing was not offered to them.
Other benefits include reduction of sick time, lost wages, and delays in delivering work on time. When employees feel stressed or anxious about work, they often have an increase in missed time. This can cause a chain reaction of losses all the way to the top of the organization. Show your employees you support them and want them to feel good about coming to work by initiating on-site debriefing services today.
A Collaborative Approach to Coping with Life and Work
When it comes to initiating on-site debriefing, Grief Recovery Center will work with employers to ensure that the needs of the employees are being met. Individual goals can be managed in sessions and employees can start to work toward contributing to the overarching company goals once they have managed their stressors or barriers at work. On-site debriefing helps teams become stronger and more productive, and it can help employees return to work faster following death of an employee or critical incident.
How Does On-Site Debriefing Work?
On-site debriefing can be tailored to meet the needs of your employees. Individual sessions are an option, as well as group support. The type of sessions that are offered for workplace debriefing will depend on the goals of the company and what debriefing is being used for. If a death occurs in the company, on-site debriefing might be best utilized in a group situation. However, if individuals are struggling with job duties or stress, individual sessions might be preferable. We can discuss your debriefing needs when you contact our licensed therapists at Grief Recovery Center.
It's About More Than Just Work
It's important to remember that many employees bring burdens and stressors from their personal lives into the workplace on a regular basis. It is very difficult for people to detach themselves from situations going on back at home. On-site debriefing can help improve an employee's sense of self and allow them to focus on the task at hand while managing their responsibilities at home. An employee that feels supported at work is more likely to stay with a company longer and experience less sick time to deal with personal issues. Many studies have been conducted about the importance of living a balanced life. When someone feels overwhelmed at home, they are not able to concentrate at work. The opposite is also true, which can translate to lost time, lost wages, and lost revenue for companies and their employees.
Contact Grief Recovery Center Today
Want to learn more about how on-site debriefing can help improve the lives of your employees, both at work and at home? Reach out to Grief Recovery Center in Houston, TX to talk to one of our licensed therapists today. There has never been a better time to create a supportive and understanding work environment. Let us help you create a workplace of wellness today.